After a very successful couple of days at South by Southwest this spring, The Go! Team have been touring non-stop. Throughout May they were all over Europe; later this month they will be in Glasgow (June 16-17) and then England (June 18-22). They finish their time in England with an appearance at the Glastonbury Festival (June 25), where they'll be appearing on the John Peel stage.
From there they're off on a world tour:
        July 3 - Denmark
        July 5 - Norway
        July 13 - Toronto
        July 15-16 Chicago
        July 18 - Seattle
        July 20 - San Francisco
        July 21 - Los Angeles
        July 26 - Sydney
        July 27 - Brisbane
        July 28-29 - Melbourne
        July 31 - Japan
More dates to follow!
Photograph by Panaphonic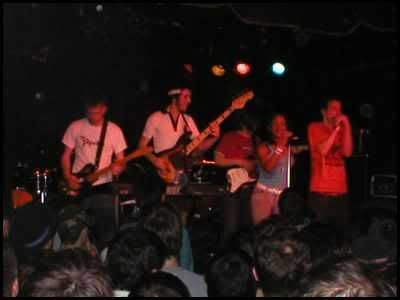 http://www.panaphonic.blogspot.com/