Swank Home
Andrew's Home
Image from www.cedcc.psu.edu/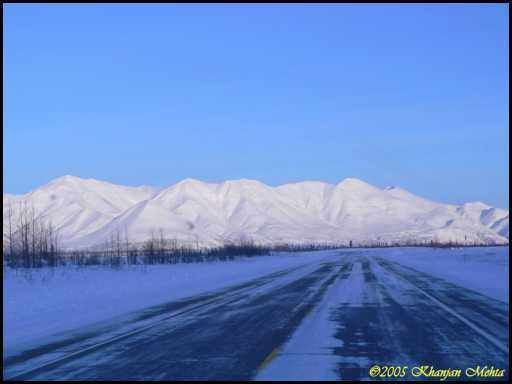 Anchorage
: Nope, I didn't like it. I thought I would, but it was too "plain." I found it boring and nondescript. Too spread out, and too many big box scores and chain restaurants. I'm finding that, with this trend of big chain stores taking over, all big cities are beginning to look the same. They even seem to get laid-out , or in the very least expand, in the same way. I'm really beginning to find only very small places feel unique and interesting.
Fairbanks
: Butt Ugly. Honestly, Fairbanks reminded me of some third world countries I've been to. It seemed a lot like Thailand, for instance. It was incredibly dirty, the buildings were run down, poverty seemed to be everywhere, it felt like every major street was a highway and the air was filled with the stink of exhaust and smoke. And, like Anchorage, too spread out, too many box stores, and on the whole, boring.
Weather
: No rain. Alaska was very hot and humid. Anchorage was the only place that was clear; everywhere else was overcast. Not with clouds, but rather smoke from forest fires. North or Denali the smoke was so bad it hung over the road like a thick fog and made my eyes water. It most places the smoke was bad enough that I couldn't see the mountains and made it feel like I was driving on a flat prairie.
Denali
: Mt. McKinley was nice, what I could see of it through the haze. I also hiked up a small mountain in the park. and was thoroughly exhausted from it.
Wildlife
: Only saw animals on the final day. Five moose, six lynx, a rabbit, a beaver and a bald eagle.
The Driving
: Too much, too long, too tiring. And too much smoke. Next time I'm going somewhere closer and camping for the weekend.
Music
: Just before departing I did a very strange thing: I bought a CD. That's right, I paid for music. And from the local music store, no less, which costs more. Picked up the new Daniel Lanois, which I've been dreaming about ever since I saw him in concert here about a month ago. This incredibly long drive also gave me the chance to further explore the contents of my iPod. For some strange reason I found myself extensively listening to
The Weakerthans
.