Swank Home
http://emptybeach.typepad.com/rwilliamsdotorg/
Thank You Book of the Month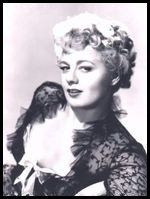 Shelley Winters 1920-2006
I was ten when I found a postcard in my mother's Good Housekeeping for
The Book of the Month Club.
It was one of those 5 books for 1 penny offers. Naturally I signed up (what 10 year old wouldn't want 5 books for a penny--not to mention a sporty beige book bag). Of course I spent the next two or three years saving up my money to fulfill my membership and buy the 5 books back (I think my mom finally called BOMC and told them I was only 10).
In the meantime, I remember two of the books I initially got for that penny. One was a webster's dictionary, and the other was Shelley Winters' best-selling autobiography
"Shelley, also known as Shirley."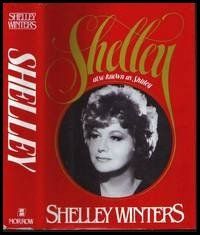 These two things (words-- and Hollywood/Movies) would be the two biggest influences in shaping my destiny as a writer.
I read Shelley's autobiography from cover to cover-- in fact, I was so worried about the cover-- with the lovely Johnny Engstead classic picture of her on it -- getting ripped or dirty, that I took the cover off and saved it in a scrapbook. I took the book to school, much to the dismay of my teachers and the puzzlement of my peers-- and read it on the playground at recess.
This was the first star autobiography (or biography) I had ever read, and I practically memorized it. I was fascinated by the tiniest, but important, facts:
Shelley was Marilyn Monroe's roommate and she is the one who taught Marilyn how to do her trademark 'open-mouth smile.'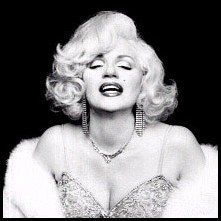 Shelley donated her Best Supporting Actress Oscar for "The Diary of Anne Frank," to the Anne Frank Museum.
She took over the role of Ado Annie in the original Broadway production of "Oklahoma" (from Celeste Holm, I believe).
Before Bobby DeNiro and Charlize Theron made it just another acting exercise, Shelley gained 50 or more pounds to play the (Oscar nominated) role of Belle Rosen in (my favorite disaster movie) "The Poseidon Adventure" --where she also did all of her own stunts.
She studied with Lee Strasburg at the Acting Studio--and years later taught there herself.
She had numerous love affairs, including Marlon Brando (lucky girl!!).
She was one of the most versatile actresses of the 20th Century--going from
pinup
girl to
two oscars
-- and an activist for social change, marching with MLK Jr.
But what really astounds me is the number of classic films she has been in-- possibly more known and varied classic films than any other actress of her generation: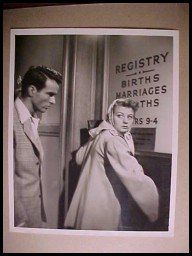 The Great Gatsby
(the 1949 version)
A Double Life
Red River
Meet Danny Wilson
Winchester 73
(with Jimmy Stewart)
The Night of the Hunter
The Diary of Anne Frank
A Place in the Sun
I Am a Camera
  (Cabaret, without the songs)
Executive Suite
Lolita
Harper
Alfie
The Poseidon Adventure
Well... there's another of the great ones I'm not going to meet.
Thanks for the inspiration, Shelley.
*A fan's
tribute page
to Shelley
*More
pictures/posters
of Shelley