Swank Home
By Lezah
....not that I actually think the globe has four corners or anything - I'm no flatter-earther. However, working in the job I do, I am fortunate to meet a lot of people from all over the world, and when we talk, the conversation often turns to - you guessed it: music. Hmmm, I wonder why that would be?
Here is some input that has recently been added to my music-from-all-over-the-world file:
Japan
- A guy I know, Aki, is a huge music fan from Japan. His favourite Japanese band is called
High Standard
. They sing in English, and a song they do that Aki recommends is called 'Stay Gold' (catchin' the reference there, Ponyboy?).
Argentina
- Gabi and Lucia are a set of twins I know who hail from Argentina. They recently returned from a trip back to 'the old country' over Christmas, and were telling me all about Cumbia music, which is a form of salsa music. They tell me that a party isn't truly a party if cumbia music isn't being played, and that it's the music of the Argentinean youth.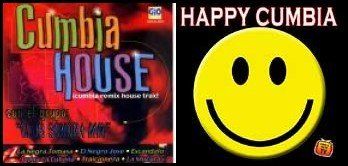 Scotland - Belle and Sebastian
are the band to see these days. Currently on tour, when tickets went on sale for their March Vancouver show, they sold out in a matter of hours. So, I'm out of luck, but if you like great lyrics and can get in line early, maybe you'll be able to see them if they have your town on their tour agenda.
Canada
- on the way up:
Benny's Little Brother
. Rumours are flying around about this yet-unsigned Vancouver band. They're currently getting noticed by some real notables, and introductions and hook-ups and CDs are in the works - and Robert Plant is one of the names that has sprung up in the rumour mill in connection with them. With a confirmed show at UBC's Pit Pub on Friday Feb. 10, they're soon to be a hit with the university crowd, and a tentative booking at the Orpheum later on will hopefully be confirmed soon.
We'll keep you posted - and remember, you heard it here first...