Visit Swanktrendz
As in the case of my previous Top Ten Album article, I felt it was necessary to follow my Top Ten Rock Acts choices with a Top Ten Canadian Rock Acts submission. This country of ours has produced an enormous amount of the world's top musical entertainers, and it's only fair to give them the acknowledgement they truly deserve.The criteria to make this list will be as follows:

1.) Their popularity was truly phenomenal
2.) Their success had staying power- no flavour of the month
3.) Trailblazers for the Canadian music scene
4.) Reached an inclusion
As with my previous article, trailblazers in the industry are held in high regard, and that is reflected in this list. I'd also like to note that album sales do factor in, which results in the exclusion of some groups (most notably The Band) which were critically acclaimed, yet only enjoyed moderate commercial success compared to the other acts on this list.
My choices for the Top Ten Canadian Rock Acts of all time are:
1.)
Neil Young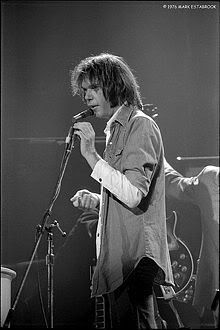 There could be no possible excuse not to have Neil as my top choice, and the reasons are plentiful and have been listed before. But simply, he has been one of the most creative and authentically original acts in the world, and still maintains his Canadian demeanour. And that is so typical of this truly amazing performer that embodies all of our national character and ideals, and has had a career that is as diverse and successful as any of the top rock acts in history.2.)
Rush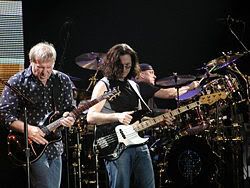 Rush has always been one of those bands that you either love or hate. But enough people love them to the extent that they are the top selling rock band to come out of Canada, with over 40 million albums sold. Their career is still going strong after 34 years, with no sign of it disappearing anytime soon, and includes a handful of albums that are hard rock classics and which showcase the individual musicianship of the three members that put them in a league of their own.3.)
Bryan Adams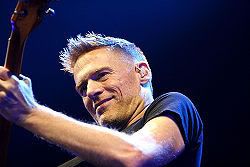 I was surprised in doing the research for this article just how successful Mr. Adams actually was, as he is currently second on the list of top selling Canadian acts, with only Celine Dion placing above his impressive tally of 75 million sales. But when you consider how many hit singles the guy has had throughout the years, it definitely makes sense as he had a great run of hits through the '80s and '90s, including his biggest hit Everything I Do (I Do It For You). A class act all the way, and he still maintains his nice guy personality regardless of his accomplishments 4.)
Tragically Hip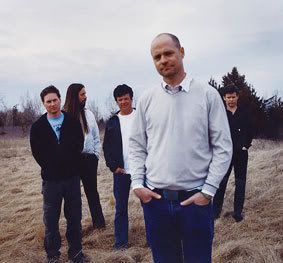 The Hip is unique in Canadian music as they are undeniably one of our top rock acts, yet they have never realized any substantial international acclaim. And in some respects, that makes them even sweeter to a great number of their homegrown fan base because they still seem like they're the same guys they were twenty years ago when they were just starting out. They have the distinction of being the top selling Canadian artist for sales in Canada, with over 25 million albums sold domestically, and they're still going strong as they continue to release new material and remain one of the top concert draws in the country.5.)
The Guess Who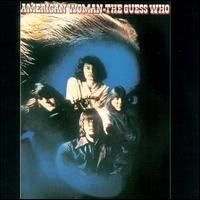 This band is definitely one of the trailblazers for the Canadian music industry as they were the first band out of the Great White North to have a number one hit in the U.S. with American Woman in 1970, and had an impressive number of top hits within their ten year run including six top ten songs. They single-handedly proved to the world that this country possessed world class talent that could compete with the successful international acts of the day from Britain and the U.S., and by doing so opened the door for all the Canadian artists that would follow in their footsteps. 6.)
Shania Twain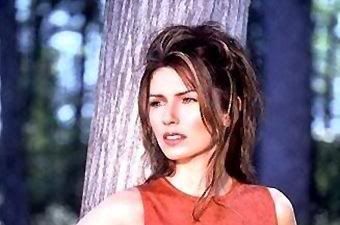 Although Shania started off as a country act, she had undeniably crossed over into mainstream pop by the time her third album was released and started to chart impressively on the pop as well as country charts. Come On Over is the top selling album released by a female artist, and is the ninth best selling album of all time in the entire world. Twain is also one of the top selling Canadian artists of all time thanks to the success of three hugely received albums: The Woman In Me, Come On Over, and Up. Her producer/ collaborator/ husband, Robert "Mutt" Lange was already one of the most successful producers before he began to transform Shania, and their professional union would propel both of them to staggering heights that will probably never be duplicated again.7.)
Bachman Turner Overdrive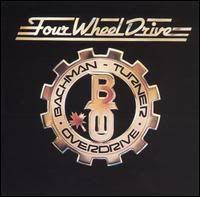 Randy Bachman would strike gold twice in his musical career after BTO caught on big time in '74 with the success of two hit singles. Takin' Care of Business was a top ten hit that is famous for being fanatically loved by Elvis, and You Ain't Seen Nothing Yet became their first number 1 hit in the U.S. and in most other countries around the world.The band would chart three top ten albums in less than two years, and have a number of hits in Canada and internationally which would cement their status as one of the top Canadian bands ever.8.)
Joni Mitchell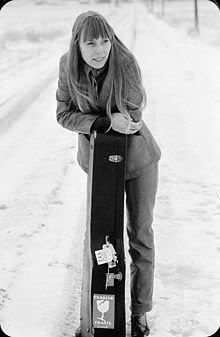 Definitely an artist whose influence spreads throughout the musical world and transcends all genres, Joni would be an inspiration to many young women (including Madonna) who dreamed of one day performing themselves. She had a string of eight hit albums from '69 to '76, which is pretty well unheard of in today's era, in any genre. She still remains one of the most influential performers in history, and recently won a Grammy for Best Instrumental Pop Performance for the song One Week Last Summer from her latest Starbuck's offering, Shine.9.)
Gordon Lightfoot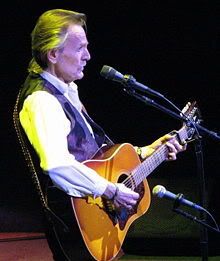 Another performer who crosses musical genres successfully and has maintained a strong and loyal fan base, especially at home. Gord has written some of the most beautiful songs to ever have been recorded anytime/anywhere, and even had such notables as Bob Dylan refer to him as "Canada's greatest natural resource."
He is a very well respected member of Canada's music royalty, and has the rare distinction of being made a Companion for The Order of Canada in 1993.10.)
Nickelback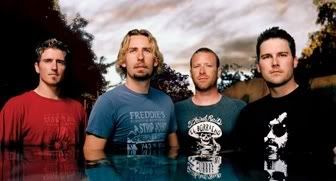 I was flirting with the idea of not including this band on the list, basically because of the abuse I suffer at the hands of musical "associates" who bristle at my affection for them. But again, in doing the research for this article, there was no way I couldn't include them. They've already sold more records than the Hip, but in less time, and their latest album is still on a record breaking charting course nearly three years after its release. They've had three top five albums within a five year period, and a number of top singles to boot. They've also won a number of awards both at home and internationally, so their success is a real and substantial one that deserves recognition and support…especially from home where it is lacking a lot of the times.