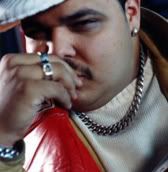 December 6, 2006VANCOUVER
CAPRICE:CLUBZONE BAD(DER) SANTA III PARTY FEATURING:
clubZone Original Nights presents...
Bad(der) Santa III
clubZone.com and
Caprice Nightclub Appreciation Christmas Party
...Pre-party dinner starts at 6pm @ Brown's in Yaletown. Private limousines will shuttle people from dinner to the party at 9pm. Featuring the best party rocking...
Read More
WHEN
: December 14, 2006
TIME
: 9:00PM - 3:00AM
VENUE
: Caprice Nightclub
ADDRESS
: 967 Granville Street
TICKETS
:
Click here
GUESTLIST
: No
DRESS CODE
: Guys - Bad Santa // Girls - Naughty Elves
GALA NEW YEARS EVE DINNER & DANCE CRUISE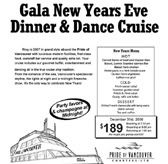 Ring in 2007 in grand style aboard the Pride of Vancouver. Your cruise includes a gourmet buffet, entertainment and dancing all in the true cruise ship tradition. With the romance of the sea, Vancouver's spectacular skyline, the lights at night and the midnight fireworks show...
Read More
WHEN
: December 31, 2006
007 NYE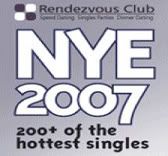 Celebrate 007 in style at this sexy James Bond soiree...at the penthouse of 1495 West 8th Avenue! This venue is a very popular destination for New Year's with it's unique location, massive patio and a spectacular view of downtown Vancouver ... [
Read More
WHEN
: December 31, 2006
NYE 2007 @ PLUSH
Celebrate
NYE 2007 with the GODS
as we transform Plush into a heavenly paradise! #1 most anticipated fully themed NYE party in Vancouver. Enter through the illuminated pathway- Dance amongst the clouds. Toast the coming of 2007 in the presence of
Z E U S
in his courtyard of pillars... [
Read More
WHEN
: December 31, 2006
BAR NONE NEW YEARS EVE
Join us at Bar None for New Year's 2007... Hors d'oeurves, champagne and party favors Celebratory music all evening from soul to bounce to house and back with Zak Santiago. Open 9pm till late...
Read More
WHEN
: December 31, 2006
RAPTURE NEW YEARS EVE 2007
Featuring the West Coast Premire of Worldwide superstar DJ Scotty Thomson (Splash
Bar/ Avalon, New York, NY) and DJ Quest in the ultimate BOND lounge VIP Tickets are limited. VIP ticket includes: Priority Entry - No line-up, Complimentary Coat Check, 3 complimentary drinks- 2 non-alcoholic drinks; 1 alcoholic drink ... [
Read More
WHEN
: December 31, 2006
RELISH NEW YEAR DINNER, PARTY OR BOTH
Ring in the new year at
RELISH
with 2 DJs pumping out the tunes from 10PM til late...Alternatively, join us starting at 6:00PM for an early dinner seating with 2 great dining options below or join us at 8:30PM for the late dinner seating. If you are planning on going to the party later ...
Read More
WHEN
: December 31, 2006
DOM PERIGNON NEW YEARS EVE PARTY AT CLUB 686 - PI ENT
This event will feature the finest champagne, exquisite beats and exclusive
DKNY
gift certificate give-aways! Club 686 features Intimate newly renovated setting, 8 ft. wide aquarium, 3 VIP areas with HD plasma displays, Extended dance floor, 2 elevated dance poles and the only Cryojet Fast-freeze CO2 blower in the city ... [
Read More
WHEN
: December 31, 2006
NEW YEARS EVE EXTRAVAGANZA CLUB CRAWL 2007 - BLARNEY STONE
http://i2.photobucket.com/albums/y12/swanktrendz/Dec_April062007/ex2.jpgStudent Tours will be taking the original NYE Club Crawl 2005 to the next level. We will be providing party bus transportation between four of Vancouver's top bars. The clubs and dance floors will be packed, and bus captains will be stationed on every party bus to keep the party rockin' between clubs...
Read More
WHEN
: December 31, 2006
CRUSH NEW YEARS EVE GALA EVENT
Experience Vancouver's hottest New Year's celebration in the city's sexiest room...
oozing in Miami-style decor! Sip on Veuve Champagne, indulge on tastefully prepared appetizers, groove to the best in funky house beats and capture the whole night with complimentary disposable cameras... [
Read More
WHEN
: December 31, 2006
NYE 07 : RICHARDS ON RICHARDS : HIP HOP NYE
As night falls, the clock ticks , the minutes count down as the new year falls upon us. 2007 is coming, have you made your countdown plans? Leftcoast Promo w/ Soulgood Entertainment are proud to bring you
"NEW YEARS EVE 2007" @
Richards on Richards.
Come party downtown in style w/ 500 + all yourfriends ... [
Read More
WHEN
: December 31, 2006
PASSION - BACK TO LIFE - NYE 07
The Passion crew Is back bigger than ever with a stellar lineup old favourites and select new schoolers. We have a fabulous new Venue with 2 bigrooms monster sound rigs and the usual mind altering visuals. Looking forward too showing of the new home of Passion ...
Read More
WHEN
: December 31, 2006
BUFFALO CLUB NYE 2007 WITH THE TURN, BABY JANE (OUR HOUSE BAND) AND DJ JAY FROST
The Buffalo will be packed to the roof for new years. This will be ridiculous, the only question is what musical treat can we spoil our loyal patrons with? Buffalo Club is proud to present The
TURN
. The TURN combines addictive hard rock with terrific vocals and great musicianship ... [
Read More
WHEN:
December 31, 2006
STONE TEMPLE NYE BASH 2007 Dj Phil Hart
Droppin the Beats you love and the king of bar games himself Zahf the
entertainer, gettin your party started.The Stone Temple NYE Bash has sold out 10 years in a row...this will be Lucky #11! General Admission tickets include champagne @ midnight and Party Favours...
Read More
WHEN
: December 31, 2006
NEW YEARS CELEBRATION 2006/2007
Rendezvous Club is proud to present New Year's Eve 2006/2007 at Studeo 55. Come and join over 200 Vancouver Singles to celebrate the New Year!Tickets include: Amazing Venue, Live Band (Twist and Shout), Live DJ, Free Drink, Free Champagne at Midnight...
Read More
WHEN
: December 31, 2006
NYE 2007 FEAT. THE LAWNCHAIR GENERALS : INTIMATE PRODUCTIONS
This New Years Eve, Intimate Productions is proud to bring you Vancouver's premier three room New Years party with music to satisfy you and all your
friends. One of our most successful shows this year featured the Lawnchar General at the Tokyo Lounge, and to make our NYE show a little extra special ...
Read More
WHEN
: December 31, 2006
SHAKEN & STIRRED NEW YEARS EVE 2007 BASH
Get together with friends for this spectacular New Year's Eve Bash @ AuBar. We are getting ready for you to shake your body to the best night of the year. Our fantastic bartenders are stirring up the martinis which are waiting for
you ...
Read More
WHEN
: December 31, 2006
NYE PARTY W/SANTA LUCIA
Having recently opened for the world renowned band Ozomatli, Vancouver based
Santa
Lucia
is set to rock the NYE 07 Party at
Malone's
. Expect an awesome set of Latin Funk mixed with dance, world & afro beat styles!Plus!- Party Favors, Champagne @midnight, and awesome Drink Specials. $15PRESALE available only online through clubzone.com. Ticket price will increase to $20 day of event and at the door $40 VIP rate includes dinner package...more details to soon follow.... [
Read More
WHEN
: December 31, 2006
NEW YEARS EVE 2007
Once again we're bringing you the biggest and best New Years Party Vancouver has to offer... Includes Party Favors, Appies, Bubbly at the strike of Midnight. Dj Tanner will be spinning the best in Hip Hop, R&B, TOP 40 and Dance ...
Read More
WHEN
: December 31, 2006
GOLD NEW YEARS EVE WITH DJ SNEAK GOLD New Years Eve with DJ Sneak, Playboy DJ Diamond, and our very own Jesse James
-Hosted by Savio and Trust Events till 4am!Celebrate the New Year with our most exciting New Years Eve Celebration to date! Azure Lounge located in Vancouver at The Plaza of Nations will be transformed into a Gold &White Cuban inspired oasis ...
Read More
WHEN
: December 31, 2006
AN ENCHANTED NEW YEARS 2007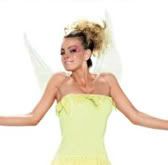 Come Enter A World Of Fantasy. Your tickets includes Champagne, Party Favors, and a Huge Countdown @ Midnight. Party the night away till 4am! This will truly be a night to remember ...
Read More
WHEN
: December 31, 2006
NEW YEARS COUNTRY STYLE
Kenny Hess on stage playing all his hit songs, Dj Chris play all your requests. FreeChampaign to ring in the New Year. Drink Specials and Prizes to be Won all night long! So join Mustangs Bar to ring in your New Year right...
Read More
WHEN
: December 31, 2006
TWILIGHT NYE 2007 - BOAT CRUISE
Upon walking up the spiral staircase you will be astounded by the simple elegance of having no walls or obstructions in your way to view the magnificent Vancouver skyline. From this panoramic viewing area you can relax and enjoy the refreshing air and a delicious beverage...
Read More
WHEN
: December 31, 2006