Visit Swank's Home Site
I was going to write about my top eleven CD picks of 2006 and attach the necessary pithy comments to justify/explain my choices. Then I thought, nope - not gonna happen. This time I am just putting out my top eleven choices (eleven because, well just anything to be different) and I will leave you to come to your own conclusions regarding my choices. After all, when all is said and done... I really don't care if you agree with my choices or not.
Happy New Year everyone.
Top 11 Cds of 2006
11.
The Decemberists
- The Crane Wife
10
AFI
- Decemberunderground
9
Regina Spektor
- Begin to Hope
8
Arctic Monkeys
- Whatever People Say I Am
7
Marianas Trench
- Fix Me
6
The Eagles of Death Metal
-Death by Sexy
5
Billy Talent
- II
4
Placebo
- Meds
3
Beck
-The Information 
2
Tv on the Radio
- Return To Cookie Mountain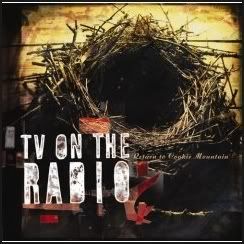 1
Wolfmother
- Wolfmother
All Images from Amazon.com