Visit Swanktrendz's home Site
Depeche Mode's frontman puts out second solo effort.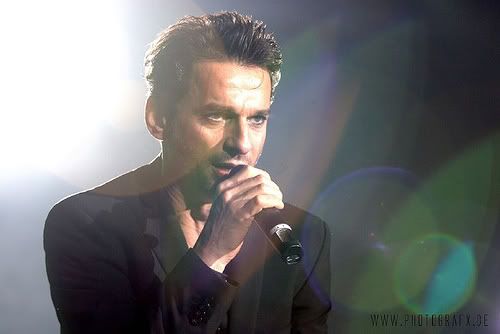 Dave Gahan's eagerly awaited second solo album is set to be released on October 23, 2007. This cd follows his critically acclaimed solo debut 'Paper Monsters'. The opening track on Hourglass is 'Saw Something', a gospel sounding tune that sets the mood for the other 9 tracks. The lyrics of 'Use You' scathingly details his disgust with people, not excluding himself.
Hourglass was produced by Gahan, along with Christian Eigner & Andrew Phillpott, both members of the Depeche Mode touring band. Gahan initially made his full-fledged songwriting debut on 2003's Paper Monsters and later wrote three stellar tracks for Depeche Mode's recent 2 million selling Playing The Angel - 'I Want It All,' 'Suffer Well' & 'Nothing's Impossible. Decidedly more electronic than his previous solo work, Gahan has swapped the guitar of Paper Monsters for his synthesizer - a sound he and Depeche Mode exemplfy.
'For me, it's the best possible record I could make at this time. And it's gone well beyond what I expected of myself.'
Image from farm1.static.flickr.com