Searching for an Album of Gold
Visit Swanktrendz
Canadians are by nature, an agreeable, outwardly polite, and generally apathetic group
except
when it comes to their music. As soon as I saw the premise behind the book
Top 100 Canadian Albums
by
Bob Mersereau
(released earlier this week.)I knew I had to read it to see if my 'personal' musical selections had acknowledged amongst the top hundred. Save for a couple of squeezed-in mentions, my choices were not acknowledged in Bob Mersereau's compilation of Canada's top 100 albums.Normally, I would shrug my shoulders and assume the Canadian 'Mweh' acceptance stance, but for some reason these omissions were
NOT
acceptable and I needed to read on and learn why truly great (if not great, then good) albums were excluded. It's not like Canada has millions of hit albums floating about for assessment - if anything, we have enough solid LPs (to use an old term which appears appropriate given many of the outdated selections) to adequately fill the top hundred with room to spare. No, this is not a time to be my usual flippant self, both in my writing and in my response and attitude.My first 'Aha, this explains everything' moment was when I became aware of the
Borda Count
which Bob Mersereau relied on when determining his book's reigning Top Canadian One Hundred Albums. (For some reason, the Borda Count seems to parallel American politics. Along with a couple of problems with the Borda Count is the mathematical one i.e., it is possible for the majority favourite to fail to win when the Borda Count is employed. Much akin to the american voting system)According to Wikipedia (this site is becoming my secondary all-seeing third eye, and I hope its information is routinely double and triple checked as I have neither the time nor money to do either). As explained,
The Borda Count
is a system:
in which voters rank candidates in order of preference. The Borda count determines the winner of an election by giving each candidate a certain number of points corresponding to the position in which he or she is ranked by each voter. Once all votes have been counted the candidate with the most points is the winner.
There are many flaws to this form of ranking, but by having Mersereau explain how he arrived at his controversial and arguable outcome made one's knee jerk reaction less violent. Therefore, the decision to include relatively unknown albums on Mersereau's list does not fall squarely on the author's shoulders (although his decision for utilizing such a ranking system, does.)Here's is Mersereau's top hundred list for anyone who may have missed it:1. Harvest,
Neil Young
(1972) 2. Blue,
Joni Mitchell
(1970) 3. After the Gold Rush,
Neil Young
(1970)4. Music From Big Pink,
The Band
(1968) 5. Fully Completely,
The Tragically Hip
(1992 )6. Jagged Little Pill,
Alanis Morissette
(1995) 7. The Band,
The Band
(1969) 8. Funeral,
Arcade Fire
(2004)9. Moving Pictures,
Rush
(1981)10. American Woman,
The Guess Who
(1970) 11. Songs of Leonard Cohen,
Leonard Cohen
(1967) 12. Reckless,
Bryan Adams
(1984) 13. Five Days in July,
Blue Rodeo
(1993) 14. Twice Removed,
Sloan
(1994) 15. Up to Here,
The Tragically Hip
(1989) 16. Everybody Knows This is Nowhere,
Neil Young with Crazy Horse
(1969) 17. 2112,
Rush
(1976) 18. Court and Spark,
Joni Mitchell
(1974) 19. Whale Music,
Rheostatics
(1992) 20. Acadie,
Daniel Lanois
(1989) 21. Day for Night,
The Tragically Hip
(1994) 22. Rust Never Sleeps,
Neil Young & Crazy Horse
(1979) 23. Gord's Gold,
Gordon Lightfoot
(1975) 24. You Were Here,
Sarah Harmer
(2000) 25. Fumbling Towards Ecstasy,
Sarah McLachlan
(1993) 26. Road Apples,
The Tragically Hip
(1991) 27. Gordon,
Barenaked Ladies
(1992) 28. You Forgot it in People,
Broken Social Scene
(2002) 29. I'm Your Man,
Leonard Cohen
(1988) 30. Tonight's the Night,
Neil Young
(1975) 31. Decade,
Neil Young
(1977) 32. Miss America,
Mary Margaret O'Hara
(1988) 33. Surfacing,
Sarah McLachlan
(1997) 34. One Chord to Another,
Sloan
(1996) 35. Songs of Love and Hate,
Leonard Cohen
(1971) 36. Cyborgs Revisited,
Simply Saucer
(1989) 37. Ingenue,
k.d. lang
(1992) 38. Melville,
Rheostatics
(1991) 39. Love Tara,
Eric's Trip
(1993) 40. On the Beach,
Neil Young
(1974) 41. Not Fragile,
Bachman-Turner Overdrive
(1974) 42. The Best of the Guess Who,
The Guess Who
(1971) 43. Let it Die,
Feist
(2004) 44. The Last Waltz,
The Band
(1978) 45. Night Train,
The Oscar Petersen Trio
(1963) 46. Down at the Khyber,
The Joel Plaskett Emergency
(2001) 47. Harvest Moon,
Neil Young
(1992)48. Cuts Like a Knife,
Bryan Adams
(1983) 49. L'heptade,
Harmonium
(1976) 50. Teenage Head,
Teenage Head
(1979) 51. High Class in Borrowed Shoes,
Max Webster
(1977) 52. Hejira,
Joni Mitchell
(1976) 53. The Goldberg Variations,
Glenn Gould
(1955 and 1982) 54. Forgarty's Cove,
Stan Rogers
(1977) 55. Wheatfield Soul,
The Guess Who
(1968) 56. Si on avait besoin d'une cinquieme saison,
Harmonium
(1974) 57. Dancing in the Dragon's Jaw,
Bruce Cockburn
(1979) 58. Frantic City,
Teenage Head
(1980)59. Hymns of the 49th Parallel,
k.d. lang
(2004) 60. Hot Shots,
Trooper
(1979) 61. Robbie Robertson,
Robbie Robertson
(1987) 62. The Trinity Session,
Cowboy Junkies
(1988) 63. Ron Sexsmith,
Ron Sexsmith
(1995) 64. Nothingface,
Voivod
(1989) 65. Come on Over,
Shania Twain
(1997) 66. Everything I Long For,
Hayden
(1995) 67. Outskirts,
Blue Rodeo
(1987) 68. Joyful Rebellion,
k-os
(2004) 69. Sit Down Young Stranger/If You Could Read My Mind,
Gordon Lightfoot
(1970) 70. Love Junk,
The Pursuit of Happiness
(1988) 71. Jaune,
Jean-Pierre Ferland
(1970) 72. Somewhere Outside,
The Ugly Ducklings
(1966) 73. Electric Jewels,
April Wine
(1973)74. Sundown,
Gordon Lightfoot
(1973)75. Left and Leaving,
The Weakerthans
(2000) 76. Clumsy,
Our Lady Peace
(1997) 77. Harmonium,
Harmonium
(1974) 78. Share the Land,
the Guess Who
(1970) 79. Greatest Hits!,
Ian & Sylvia
(1970) 80. Steppenwolf,
Steppenwolf
(1968) 81. Ladies of the Canyon,
Joni Mitchell
(1970) 82. Bud the Spud and Other Favourites,
Stompin' Tom Connors
(1969) 83. Shine a Light,
Constantines
(2003) 84. Shakespeare My Butt,
The Lowest of the Low
(1991) 85. Clayton Park,
Thrush Hermit
(1998) 86. Smeared,
Sloan
(1992) 87. Living Under June,
Jann Arden
(1994) 88. The Hissing of Summer Lawns,
Joni Mitchell
(1975) 89. Bad Manors,
Crowbar
(1971) 90. Official Music,
King Biscuit Boy With Crowbar
(1970) 91. Lightfoot!,
Gordon Lightfoot
(1966) 92. Mad Mad World,
Tom Cochrane
(1991) 93. Rufus Wainwright,
Rufus Wainwright
(1998) 94. Face to the Gale,
Ron Hynes
(1997) 96. Hobo's Taunt,
Willie P. Bennett
(1977) 97. Cowboyography,
Ian Tyson
(1986) 98. Favourite Colours,
The Sadies
(2004) 99. The Way I Feel,
Gordon Lightfoot
(1967) 100. A Farewell to Kings,
Rush
(1977)My first concern (in the general housekeeping section) was - why couldn't the list makers just plug the artists' names on the list rather than record each of the artist's albums worthy of mention. Yes, I know this is the top 100 albums of Canadian rock, but presently some singers have filled at least five slots - four of which could go go to equally talented artists. (In other words, shouldn't there be a quota?)Another concern - (more to do with the overall selection process involved when choosing an artist's album) - was each artist involved given a list of names to choose/narrow the selection from, or was each judge/voter invited to submit his/her own top ten artists?As with many other book reviewers, I feel the need to ask some trivial questionsa) Where is the index?b) Why are the chosen albums generally decades old? Certainly we have albums from as late as 2006 (insert exaggerated gasp here)?c) Was there a year/date deadline so some of the currently popular bands were unable to be amongst the choices presented? d) Did the chosen album have to sell well (quantity of units versus quality of units) in order to be considered? e) Should an artist's 'greatest hits' be considered an album? f) Who the hell were the 600 or so people chosen to fill out the survey? Were they all members of the
I-hate-Nickelback-and-have-nothing-better-to-do-club?
I realize the book states they were music journalists, retailers, musicians and DJs, of various ages, from across the country, but I question their credentials (and are they really pretentious as they appear to come across?)and g) Is there going to be a sequel - aptly entitled.
Canadian bands unfortunately overlooked during the first book but now available as a viable option for the second book...
 Here comes Janessa's official whine so slice up the cheese.Assume for an instant that artists whom made the top hundred list do not have to include every variation of an album they've made? With subsequent space created, could the following artists be included?:
Bif NakedArt Bergmann
Sons Of FreedomPayolasPrismMeryn CadellMen Without HatsThe Odds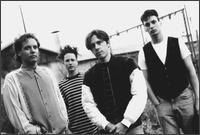 The New Pornographers
(COME ON!!!? Surely they warrant a mention??)
Neko CaseThe Spoons
- (
our major album selling darlings of the '80s)
Rough Trade
- Hello? Carol Pope?
Sam Roberts
- COME ON!!
Loverboy
Bootsauce
Sara Craig
- Alanis-type angst well before Alanis's jagged little pill release
A Foot in Cold WaterChilliwack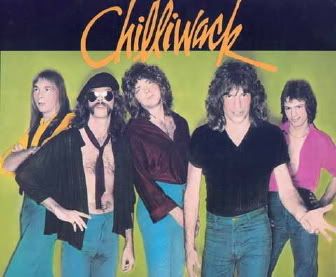 TorontoMarianas Trench
 - yes they are new... but they belong here.
Boy
- Again, they are new, but they are incredible
Prairie OysterHot Hot Heat
,
The Rankin Family
,Canadian well-known singer
Rita MacNeil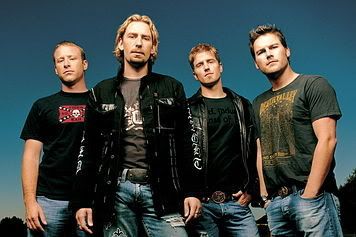 Nickelback
- Hello!? Is anyone awake back there?
The Headpins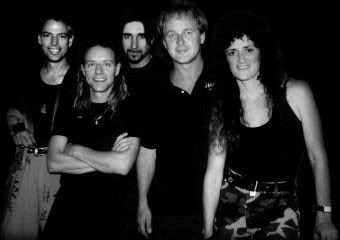 - (While Bryan Adams released his first album. Darby Mills and company were neck in neck for radio airplay with them
Martha and the MuffinsKate & Anna McGarrigle
- Rufus makes it on but...?
Great Sugar
The Grapes of WrathRascalz54-40Anne Murray
- She won every award possible yet...?
Spirit of the WestChantal Kreviazuk
and I could go on but I will not...I totally appreciate and welcome the inclusion of such artists as:
Joni Mitchell, The Tragically Hip, Gordon Lightfoot,The Constantines, Our Lady Peace, The Guess Who, Barenaked Ladies. April Wine, Leonard Cohen, Bryan Adams, The weakerthans, Rush and even Canadian legend Stompin' Tom.
I will be kind here and acknowledge that when one is asked one's
top ten Canadian albums
, it is easy to forget bands. It is easy to fall prey to the
Oh-yeah-I-forgot-about-that-one. What as I thinking?
However, it is never too late to call or write in your change in band priority.I am not sure what Mersereau was hoping to attain when he released this water-cooler debate book. Perhaps he was hoping for a argumentative discourse, thus increasing the profile of the book which in turn would increase sales. If this was not his intent, let me be the first in line to learn what he hoped to gain from releasing such an annoying list?Overall my rating would be 9/10 for latching on to a very good (albeit already done) idea and introducing a tallying system which is both unpredictable and annoying - YET - gets Canadians to discuss our music scene which we are notorious for overlooking. He also receives a 6/10 for using an idea that has been used an indeterminate amount of times before. Be original, think of a way to stimulate Canadian music conversation without resorting to tired methods.
Buy This Book