Visit Swanktrendz's home Site
I was reading through my subscriptions at myspace.com when I came across this notice:
PLACEBO PART COMPANY WITH DRUMMER STEVE HEWITT.
The October 1, 2007, Myspace.com alert reported that
due to personal and musical differences
the popular drummer has gone his own way.
Brian Molko
compared
Placebo's
dynamic to that of a marriage and likened Steve's departure to a marital outcome when the participants have grown apart over the years. The split is said to be amicable and that mutual love is still there despite it being a sad time for both parties.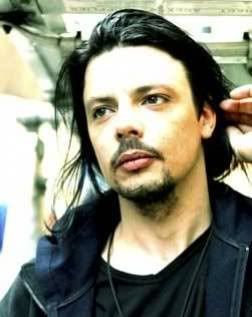 Steve Hewitt
replaced
Robert Schultzberg
on drums in 1996 during the band's debut album. He went on to record the band's following four studio albums which were received with critical acclaim.Placebo have just returned from the USA where they were part of the high profile
'Projekt Revolution Tour'
alongside
Linkin Park
and
My Chemical Romance
.  The band are now taking a well earned break.
Brian Molko and Stefan Olsdal
will begin work on
Placebo's
6th studio album next Spring and are in no rush to find an immediate replacement for Steve. Being an avid/rabid Placebo fan, I am curious to see which drummer will take Steve's place and wonder if the band's chemistry will remain as eclectic and electric.Image from placebo.europe2blog.fr
Visit Placebo