Visit Swanktrendz's home Site
Sept 26/07 Commodore Ballroom
Medium Capacity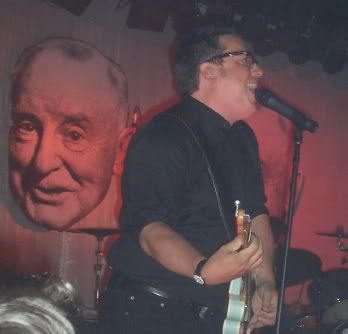 Taking their name from the 1971 movie They Might Be Giants (John Linnell and John Flansburgh) are definitely getting on in years 'cause, well... the first time I saw them was on some 5:00 am morning show in the late '80s (Yes... I think I was uh, 9 years of age).
When they played the Commodore Ballroom on September 26th, it was as if all 40+ year olds had died and gone to TMBG heaven.
This band is not for the serious, various extrimential, thus shoe staring, and head bobbing crew. TMBF's lyrics are whimsical yet extremely cerebral; they are neither parody nor a novelty. They do have something to say, you just have to be clever enough to read bewteen the lines to catch it (some very tongue in cheek). (Their album Apollo 18 was notable for being one of the first albums to take advantage of the CD player's shuffle feature. The song "Fingertips" actually comprised 21 separate tracks — short snippets that not only acted together to make the song, but that when played in random order would be interspersed between the album's full-length songs. - Wikipedia)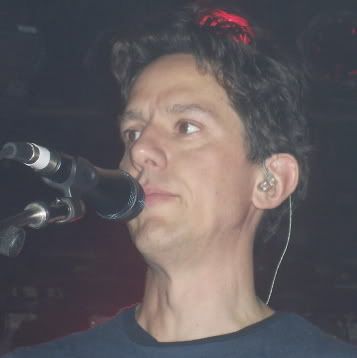 They didn't seem to have the playing endurance as they did at their last show in Vancouver, then again perhaps they weren't 'feeling' that need from the audience? An unfortunate side to the band's popularity is that they have released so many albums, one can be guaranteed that their 'favourite song' will probably be missed. And lastly, Thankfully (given the crowd's age?) the mosh pit was...moshless.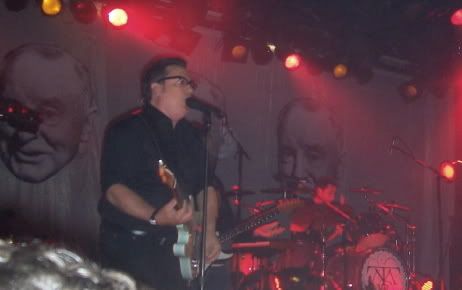 CD's T-shirts and other band revenue paraphernalia were not to be had thanks to seizures by Canadian Customs (those people really need to find a hobby).
Overall, 8/10 (loss for the short set). And I have to add that I am glad I saw them as I have a feeling they won't be touring for some time.
Aome Trivia, For most of their career, TMBG have made innovative use of the Internet, long before myspace.com made it popular.Also, the band was the subject of the 2003 documentary film Gigantic (A Tale of Two Johns), directed by AJ Schnack.