Visit Swanktrendz
In the heyday of airline travel following the Second World War, customers were routinely treated to champagne and other 'luxuries'. While the airlines tried their best to serve good quality food, they were admittedly limited by time, space, and cooking facilities on board. But at least they tried.
And then came the world of cut-rate air travel, and the free meal went the way of the Dodo. For domestic flights today, expect nothing more than a drink and a light snack - a bag of peanuts, a cracker or a cookie. You can blame the no-frills carrier Southwest Airlines for that initiative.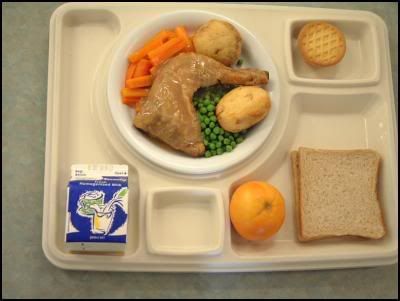 Between the 1990s and this decade, the quality of airline food had dropped - if you can imagine that. Previously, the average airline would have supplied you with a meal that rang in at $6 (their cost); a decade later, you were being served up a meal that cost $3.50. In 2005, American Airlines issued a statement at meals cost them $30 million a year; two years earlier, Southwest had been spending $17.1 million a year on food and drinks. Considering that between 2001 and 2005, the airline lost $35 billion, I guess that food seemed to be the place to cut. After all, what else can they cut, realistically? Not fuel, and not maintenance.
For domestic flights of over two hours, you can now expect to get some sort of food offered - but it may be at a price. Check with your carrier, as time limits vary - for some airlines, the time limit is 1.5, but for others its a minimum of 3.5 hours in the air before you get any food. Some carriers will still offer free food at this point, but more and more are now charging: expect to pay anywhere from $3 to $11 for a meal.
Bringing food onto a flight is difficult, as you are not supposed to bring food from home, nor are you allowed liquid on a flight. But once you have passed into the boarding area, any food that is offered for sale there is fair game.