Visit Swanktrendz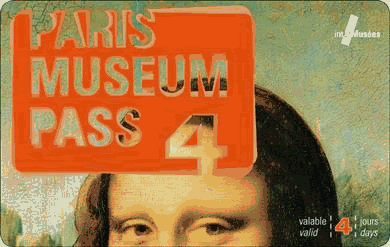 I've got to admit, I'm always very disappointed when I go to the
Vancouver Art Gallery
. It just seems so... empty.
But then I've been to galleries like the
Tate
in London that are just chock-a-block full of fantastic and famous works of art by fantastic and famous artists.
And then there's the
Louvre
- the dream of all art lovers. I tried to go to the Louvre once - but it was closed! We were in Paris for only two days, and on our last day, a Tuesday, we decided to go to the Louvre - only to find that it's closed on Tuesdays. In fact, pretty much all of the museums in Paris are closed on Tuesdays. But, recently I was looking up some things about Paris, and I discovered the Paris Museum pass.
Get your pass here.
It's a pass that you can order ahead of time (they need ten day's notice), or purchase in Paris at various locations, such as the airport. It's very reasonable, as well: purchase of a 4 day pass is a mere 45 Euros (about $70) - and that grants you access to all the great museums in Paris, like the Louvre, as well as other sites like Versailles. And it operates the same way as those fantastic Disneyland passes do: you don't have to wait in line!
Even better: entrance to all these sites is free if you are under 18!
I think Vancouver has a few things to learn from Gay Paris.