Visit Swanktrendz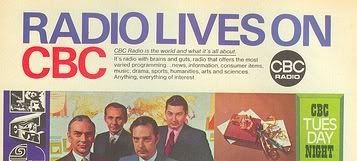 From Page to Stage
is a programming initiative of the CBC that adapts Canadian literary and theatrical works into film for TV audiences today.
Recently commissioned are some well known works by Margaret Atwood (
The Robber Bride
, broadcast January, 2007) and
The Englishman's Boy
(by GG winner Guy Vanderhaege), broadcast February, 2008. Upcoming are
St. Urbain's Horsemen
and
Barney's Version
by Mordecai Richler;
Iron Road
, based on the opera by Cha Ka Nin and Mark Brownell; and
jPod and Souvenir of Canada
by Douglas Copeland.
So far, over $43 million has been spent on this initiative.