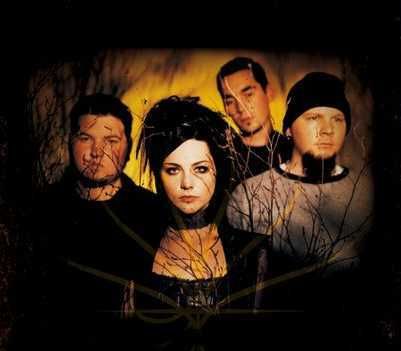 Wind-up Records (Canada) announced that with the continuing success of their multi-platinum, sophomore album, The Open Door, Evanescence has welcomed drummer, Will Hunt and guitarist, Troy McLawhorn (both formerly of Dark New Day).
I am a big fan of Dark New Day and can't wait for the fans to see what the guys bring to our live show, says front woman, Amy Lee.
Evanescence will debut their new line-up on Saturday, May 19th at Columbus' sold out, Rock On the Range Festival, along with ZZ Top, Hinder, Velvet Revolver and Buckcherry. Their next gig will be at WMMR's BBQ Festival, in Philadelphia, on Sunday, May 20th at Camden's Tweeter Center. Then Evanescence will be on a one-month Tour in Europe performing in Belgium, France, and Russia at various festivals and headline dates.
On July 20th in St. Louis, Missouri, Evanescence will co-headline the U.S. leg of The Family Values Tour with Korn.
(Evanescence consists of Amy Lee (vocals, piano), Terry Balsamo (guitar), Tim McCord (bass), Troy McLawhorn (guitar) and Will Hunt (drums). Fallen, their major-label debut, was released in April, 2003, to critical and commercial success and has sold more than nineteen million copies world wide. Their second major label debut, The Open Door, debuted at Number One on the Billboard charts and reached platinum status in just over a month. For more information, please visit Evanescence or Wind-up Records

Image from fruciano.it