Visit Swanktrendz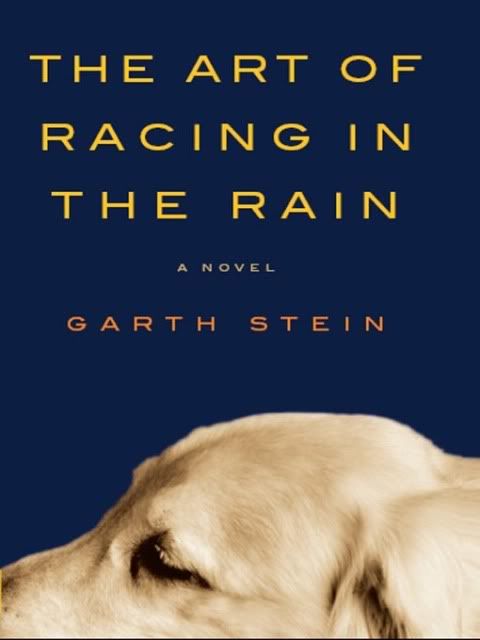 What is it about Seattle that breeds both great baristas and writers?
Garth Stein
is not a native son, but he was raised in Seattle, and still makes his home there; his novel
The Art of Racing in the Rain
is also set in the Emerald City. The narrator for this story is a TV-watching dog named
Enzo
who is almost as obsessed with opposable digits as he is with maintaining the integrity of his family. Although at times frustrated by his limitations in the communication department, Enzo knows his problems are only temporary: he has, throughout his life,
educated himself by watching TV, and a documentary on Mongolia has him convinced that he will be reincarnated as a human.
Enzo
lives with
Denny
, a talented race car driver who has had to make many sacrifices in his life. Over the course of the story, the dynamics of Denny and Enzo's family changes. Enzo, however, remains stalwart and loyal to the end, despite every curve that he encounters on the road. I'm a sucker for a story about animals, and a dog as philosophical as Enzo - well, my heart was stolen!
The Art of Racing in the Rain
(2006) is now published in 23 languages. I'm sure nothing will be lost in the translation.