Visit Swanktrendz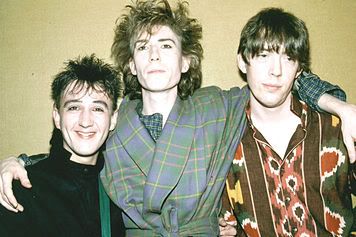 Peter Gerstenzang,
(Feb/02/06), had written a piece entitled
New Days for Psych Furs' Butler
for the Rolling Stone magazine.Surely, life just keeps getting better for our favourite gravelly-voiced frontman
Richard Butler.
Richard Butler fronted the band,
Psychedelic Furs
who sung
Pretty in Pink
which was used for the 1986 movie of the same name. The band originally assembled in the late 70's, and continued until 1991. Artistic disagreements led to the band's semi-demise. The '80's were the glory years for the Furs;
Heaven
, along with
Pretty in Pink
kept the Furs on the airwaves. As a lover of all things Richard, I faithfully attended his shows, but in 1994, when he came out with
LoveSpitLove
, I found my
Real Richard - brilliant.
By 2000, LoveSpitLove was no more. Interestly, LoveSpitLove was on many movie soundtracks and televisions soundtracks and I am curious if that is when Richard decides to venture on to something new?In 2001, the Furs rejoined and have been playing ever since with the likes of the:
Violent Femmes, Yeah Yeah Yeahs, X
, and
Franz Ferdinand
which would indicate the
Alive and Kicking
moniker is
very
appropriate.In early 2006,
Richard
released the critically acclaimed solo album entitled
Richard Butler
,which held a collection of songs dedicated to his and his friend, Jon Carin's deceased fathers (Both Doctors.)Richard Butler was originally trained as a visual artist, and his recent works have receive much world attention. He has had gallery openings in New York, Miami, Florida and Florence. One of his paintings is his CD's cover art; but that is for you to figure out.I had formally noticed that in 2004, the Furs have had an extensive tour schedule; Richard has recently released the song
Work it Out
(written by Vince Clark of
Depeche Mode
) for the children's show, Johnny Bravo (and perhaps as a keepsake for his daughter, Maggie Mozart Butler, 11, in 2008).In August 2004, a book about the Psychedelic Furs was released, entitled
Beautiful Chaos
.Present bandmates in the Furs are:
Richard Butler
(vocals),
Tim Butler
(bass),
John Ashton
(guitar),
Frank Ferrer
(drums) and
Amanda Kramer
(keyboards). Butler, (June 5, 1956) presently resides in New York with his wife and daughter. Updated according to the ever resourceful Wikipedia, PLEASE keep it honest.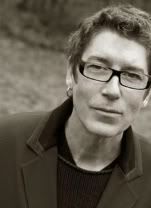 Images taken by image.listen and Susan Strange