Visit Swanktrendz
Images from zappos.comCanadian fashion 'insiders' were asked to share their all-time favourite fashion items. See article:
here.
Here are the eight pieces that the fashionistas settled upon.•
Karen Kwinter's
Editor
(
Canadian Living & Homemakers
) Choice:
satchel-style black leather handbag.
It's something that will never go out of style. It provides an immediate upgrade to anything worn (with exception to evening wear). •
Jessica Ungerman's
assistant style-editor for
Canadian Living & Homemakers
Choice:
ballerina flats.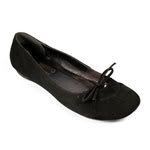 in black or a trendy colour. They look great with all outfits and are also comfortable.
• Ingrie Williams
,
freelance stylist for
Canadian Living & Homemakers
choice:
wrap dress or an empire-waisted dress.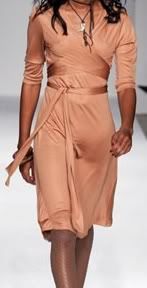 These dresses have simple shapes made with casual fabrics that are perfect for everyday wear. As well, the style brings attention to a woman's attributes such as her waistline, bust, and neckline, while deflecting from potential 'problem' areas.
• Shannon Johnson's
,
public relations manager
for
Winners
choice:
black patent boots.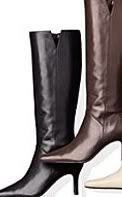 . These boots will go with everything from a pencil skirt to denim pants for the weekend.
• David Clemmer's
,
owner and CEO of
Judy Inc,
and
wardrobe consultant for W Network's
Style by Jury
choice:
the body shaper.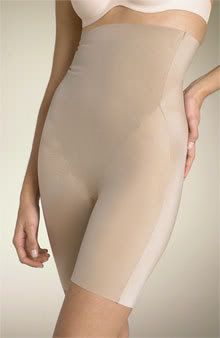 This under garment helps all women, whether they are a size 2 or size 20 and it makes a woman look great in any outfit.
• Amy Lu Cameron's
,
stylist,
for
Judy Inc
choice:
1950's floral-print sheath dress.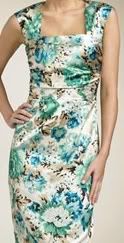 Cameron chose the sheath because the style makes a woman's figure look fabulous. When keeping one's hair and makeup both current and natural, this dress will always appear in style.
• Kurt Salt's
,
stylist
for
Judy Inc
choice:
neck scarf.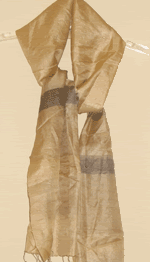 . Neck scarves are very trendy right now, and the materials used to create them are more interesting and detailed than in the past. A woman can wear a scarf with anything, and give it an entire new 'look'.
• Laura Minquini's,stylist, for Judy Inc, choice:
Miu Miu heels.

The rounded toe shape and four inch heel of the Miu Miu shoe remains a modern, popular shoe shape. These shoes are great for dress up, or dress down, casual with jeans.