Swanktrendz Home
I just received a crash course on Shopping For Stylish Young Women For the Year 2007/08. Gone are the days of 'Let's head out to Le Chateau or H & M for some deals'. Gone are the 'Let's cruise pricey Robson Street (Vancouver's modest equivalent to Rodeo Drive) to score some clearance sales like that $2500.00 swing coat we saw a month ago.' Even my online shopping for deals at (
Designer Apparal.com
) and my tunnel vision regarding buying
only Catwalk Big Names
is passé. (My downfall is the inability to deprogram myself from that hypnotic 50% clearance lure for items that are inflatedly marked up 600%). This is not to say I will no longer shop these sites, but I want to share with readers that our upcoming trendsetters, movers and shakers with disposable cash are not buying into the
'established designers are the best
philosophy. They are scouring the world in search for
their
chosen designers to spotlight. And 'quirky' is in!While On buzznet, I learned from
mdktx1
that shopping for clothing involves searching sites around the world for that special or unique
something
.
mdktx1
did not specifically corner me, stating,
You need to learn this...!
Rather, I learned from reading her posted Christmas
Wish List
.
Mdktx1
has a style I find fun, funky, eclectic, and interesting, and I was (acutely) aware that my idea of high-end shopping was archaic, and Versace is a word to be uttered by the
beyond - thirty
crowd, who have simply forgotten that other designers co-exist in our world.
And as for our notion of leaving the house to shop? And in our own city...? Hardly!
Let someone overseas discover Vancouver's unique shops while we discover theirs. (Of course the truly funky, unique and quirky independent Vancouver shops need to be marketed first and foremost.) I am sure that
mdktx1
will love Vancouver's offerings once I send her some original and fun boutique links. (And by all means, if you know some great local independent designers' shops - send me the links to their sites so I may enlighten Europe, Australia, and South America!
Suggestions for Unique Vancouver Shops
Most importantly, let me clarify something up front.
Mdktx1 and other nouexveau shoppers like her are not arrogant or even foolish in their quest for unique, original clothing.
The articles they gush over are a fraction of what we were willing to pay while visiting the
established
names such as
Prada, Cavelli, or Versace
. The online economy generated by the purchasing power of these 16 to 30 year old fashionistas makes this generation the
new
movers and shakers of the fashion world. These are the young women we see strolling down the street and wonder,
'Wow, what a great look! Where on earth did she get that?'
Once the aforementioned established designer shops catch wind of the new (and hot) trends, they will promptly release their variation of the trend, of course, with the unspoken impression that the style originated with them. After all, they have more marketing/ propaganda dollars to spend on advertising than those unique shops the fashionistas are frequenting.And now ... I humbly pass on my recently acquired knowledge in the first of my "What's New in Shopping" segments. You will be directed to these desireable online stores which will result in a friend/ sibling/ child etc. gushing, "
Oh My Gawd! I can't believe you've even heard of this shop!"
Here are some sites for you and interested friends to peruse at your leisure. These links will help introduce what will (no doubtedly) be the upcoming trends amongst our younger, similarly aged, or older and savvy worldy shoppers.Read, memorize and pretend to have been aware of these companies for a long time... but no longer than six to eight months! (Trends have a short shelf life after all).Fabulous one-of-a-kind homemade and vintage accessories at
Etsy's Site
Just check out these 1960 vintage Mary Janes!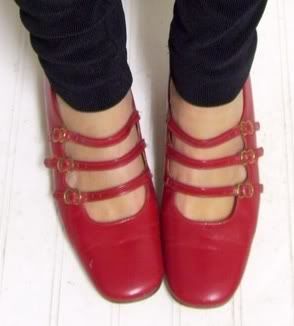 Cool Hunter has some mainstream designers, but they also have great '80s Space Invaders Hoodies - go to
The Cool Hunter
. Don't forget, you can also buy music, books, gadgets, art and housewares at this shop.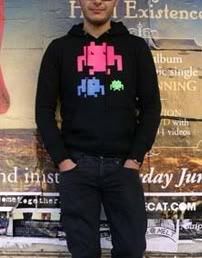 Must have sunglasses from
Cali Roots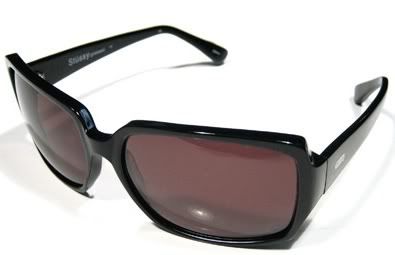 A lovely message scarf from
Lulette
Hoodies from Australia
Indie Merchandise store
Jewelry from missbibi (Items in every language but English)
Miss Bibi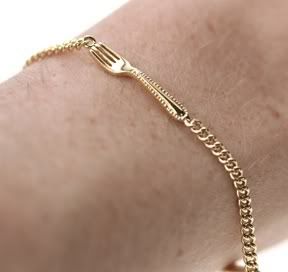 More t-shirts from the
Indie Merchandise store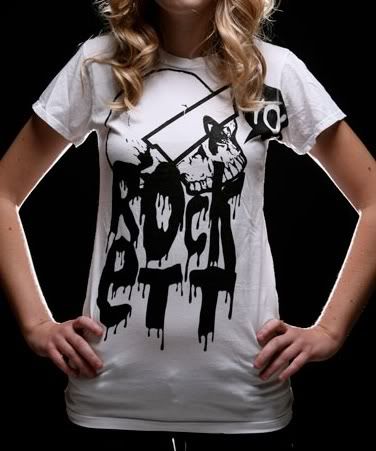 As well as t-shirts from
Glamour Kills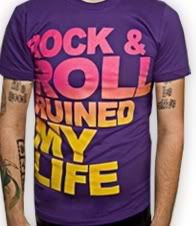 Some sweatshirt designs from Sweden's
Shobo shobo

It would be fabulous to scoop some more shoes from the U.K.'s
Angeline Tournier Site
.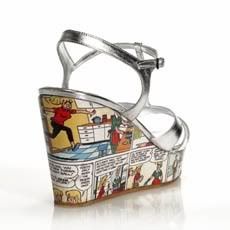 More clothing from
JC De Castelbajac
.Check out the clothing at
Lonely Hearts Club
in New Zealand, Australia and New York. As well, check out their Winter 2007 and Spring 2008 Collections.