A Fan's Band Croatian Cultural Centre, July 25/06, Medium capacity
By: Christine Albrecht
Story of the Year was to be third in a lineup of four bands. Apparently, the bands like to switch it up every other night, so I had to sit through Hawthorne Heights' set. When I say sit through, I do mean that literally. HH has a following, but I can't help but think they must be a studio band. Four guitars, one drum, and weak vocals does not, a band, make. I went into the lobby and sat out their set three songs into the gig. The drummer was the only one able to carry a beat and it was painful to listen to the singer as well as watch the apathetic crowd. Even the band attempted to cajole the listless crowd into moving, but as soon as the singer stopped pleading - the crowd stopped moving. Grant you, there will always be a few diehard fans moshing about at the front, even for Hawthorne Heights.
You don't know what you've got 'til it's gone
That Joni Mitchell tune was running through my head after the Story of the Year gig. Adam is a great bassist, but I didn't realize how much he gave to the band by way of vocals and energy until I saw them live again.
First of all, Phil (Biff) Steele promptly stood in for Adam who went home to spend time with his ailing father. Phil had to learn SOTY's songs in a matter of days and still didn't have them all down. As well, he doesn't lend his vocals to the group - and actually stays out of the spotlight unless Ryan forces him out. Due to Adam's absence, some songs (and especially their covers of old radio hits) were not performed
Despite this, SOTY still remains an outstanding live act. They are truly a fan's band. Totally accessible, gregarious, and patient when it comes to the multitude of teens screaming out their names. Being the last show for their Canadian leg of the tour, the band was relaxed and more into bantering with the crowd. They invited two teenaged boys up onto the stage explaining that the boys had followed the band across Canada, attending all of their gigs. So they invited them onstage and let them sing along and 'hang out'. Ryan pulled off a Pied Piper by going into the audience and allowing a group of girls follow him back onstage.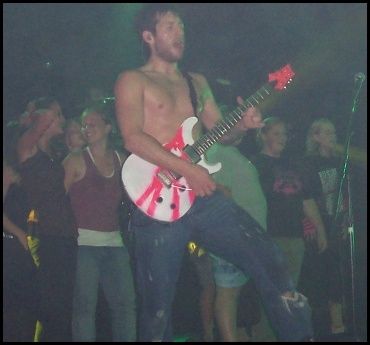 The songs they did perform were well done and Phillip (guitar) stepped up vocally in Adam's absence. Phil usually does the harmonizing etc., but I found he was more in the forefront than last concert. Ryan and Dan were all over the stage par usual and taking photos of them is nearly impossible, between the smoke onstage and the flurry of motion.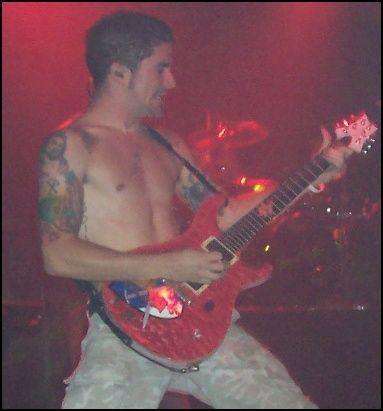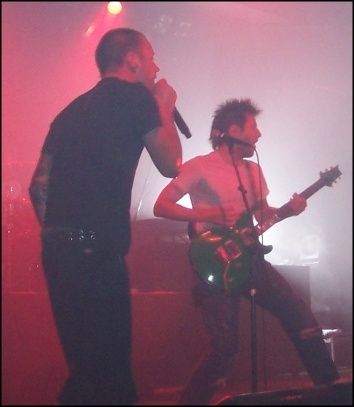 The grand finale had Ryan insisting the band take off their shirts. Dan actually wrung his shirt in front of the crowd, and there had to have been two cups of sweat in it. Truly disgusting, but admirable in a - don't get too close to me- way. I noticed Ryan hanging a silver chain and pendant off of his mic and then passing it on for Josh to wear and wondered to myself if the necklace had any relevance to Adam's absence. For now, I will just make a mental note for the next time they come through. That's right, I'd probably go for a third time just because they are that entertaining. 9/10