Vancouver's Indie Focus July 14/06
By Christine Albrecht
The Glim Project
Picadilly Club July 14/06
Capacity Crowd
The Main reason I went to the Pic was to see
The Glim Project
. They were third in the line-up and, again, it was to be a drummer's night for both bands (
DnP and Glim
) - they were definitely both hitting their stride. Watch out Danny Carey, Neil Peart, and Dave Grohl... the new generation is arriving.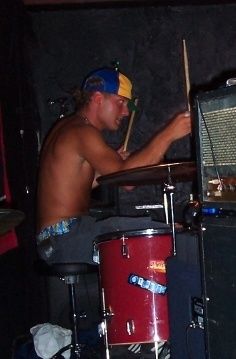 When Glim took the stage I was aware of two things: a) great getups such as: beanie hat, pink wig, Dracula shirt etc. I love a band that does not take itself too seriously in the presentation department; b) the crowd thinned out during their first song "Elitist". If you know
The Glim Project
, this is a good song so I was becoming concerned that the Pic's crowd was going to turn out to be an indifferent audience, outside smoking, waiting for the mainliners.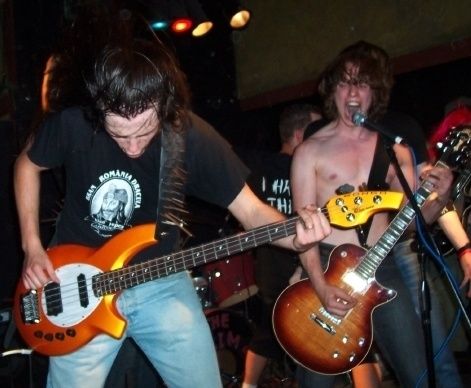 As soon as they struck the first three chords of "Malcontent", the audience gravitated to the stage and literally got hooked. The thinned crowd was soon packed and jumping,and grew exponentially.
With 40 gigs under their belt, the band was tight and focused. There were minor disruptions ie: the odd injury (those damn drummers), and out of tune guitars - the usual live issues.
As they played into their set I was absolutely mesmerized by the frenzied playing of the drummer (Marco) and bassist (E) (ala John Frusciante of the Chili Peppers - YES I know he's not a bassist!). Then there was the fill-in guitarist, Caleb (for Geoff, whom had a prior engagement). Rumour has it that Caleb can fill in for almost any band without missing a beat - and this came from the audience rumour mill. From my observances - definitely. The singer's (Lucanus') pitch was off key on a couple of songs, but not enough for the crowd to care. After I spoke with him, it became more understandable, but his prior illness etc. will be in a later interview/article. Luke's voice is reminiscent of Tim McIlrath's of Rise Against, strong yet not too forced.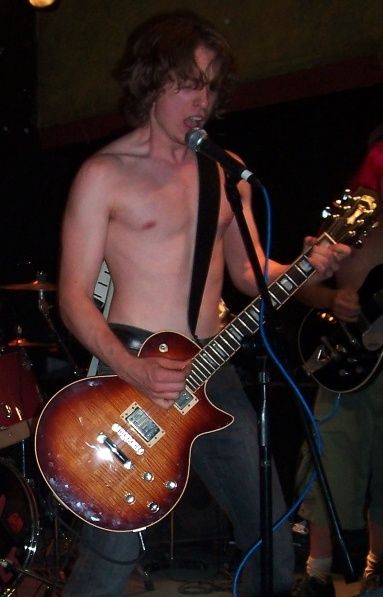 My personal fave Glim Project song is 'Coming Home' and they did it well, although not as well as they in could in their opinion.
I find the band has interesting percussionist/bassist slowdowns in some mid songs - horrible analogy and I apologize up front, but I remember Elton John's slow l... 2... 3...1... 2 ... piano/percussion beats during Benny and the Jets (not that Elton/Bernie Taupin and The Glim Project have much in common, other than some good lyrics).
The grand finale was eventful, fun, clanging and the audience ate it up! The Glim Project had DnP, Shiver, and who knows who else on stage playing their final song. The enthusiasm was contagious and the crowd was eating out of their hands - well done.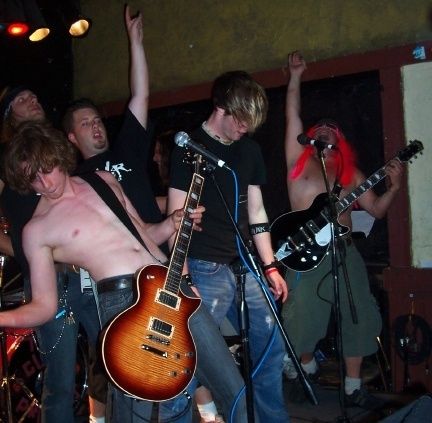 The band originally released "Illumination from a Candle" back in 2004/05 but feel their upcoming cd is more representative of their future direction. And speaking of direction, they were hard to classify so we just decided on indie heavy thrash rock. Let a label do the final decision. 9/10