Swank Home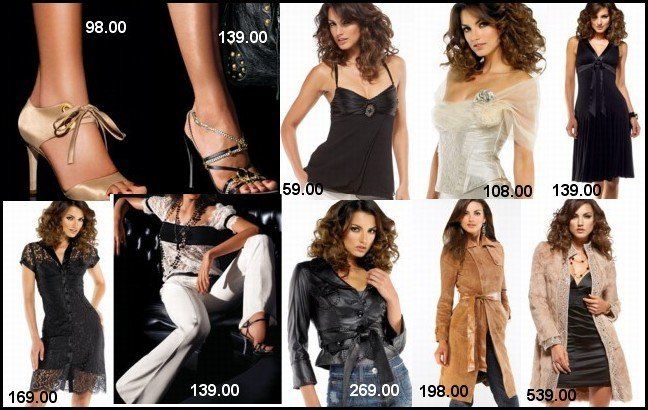 BEBE - Swank 'Fave' Brand - Installment 1 
By: Christine
bebe has been a long standing brand that I have always admired - both for its whimsical style and for its price. bebe does not pretend to be haute couture as it is a retail venture, however, that does not stop celebrities flocking to the brand just as easily as versace or D&G. Celebrities donning bebe include Alicia Keys, Britney Spears, Destiny's Child, Ciara, Eva Longoria, Paris Hilton, Shakira, Virginia Madsen, Gabrielle Union, Jennifer Lopez & Mischa Barton. bebe fashions have also been featured in numerous hit television shows, including The O.C., Las Vegas, Eve, One Tree Hill, Nip/Tuck, Desperate Housewives, American Idol, CSI Miami, as well as many others.
Pronounced 'bee-bee', the name was selected because it represented the philosophy of the time ('70s - 'to be or not to be') as well as other multilingual meanings including the Persian name for the queen in a deck of cards and the Turkish word for woman.
bebe's target customers are women between the ages of 18 and 35, who seek current fashion trends interpreted to suit their needs. The "bebe look" carries a signature hint of style, whimsy and sensuality.
Current Chairman and Founder Manny Mashouf founded bebe as a San Francisco boutique in 1976, a time when three categories dominated the women's wear market: Junior, Bridge and Missy. Deciding that there needed to be a 'new category', Manny decided to offer an alternative to the population of stylish women. His concept stuck and bebe reaped early success.
bebe currently has three brand names: bebe Sport, bebe, and bebe O (outlet). Of the 227 stores in operation, 172 are bebe boutiques, 20 are bebe outlet stores, and 35 are bebe Sport stores. bebe's boutiques can be found in USA, Puerto Rico and Canada. They also offer an online store at www.bebe.com. (See below for more information on the online offerings.)
On November 23, 2005, bebe announced a new accessory store called 'Neda by bebe'. The plan is to offer distinctive accessories, handbags and shoes with the bebe signature whimsical and sexy style. The inspiration for the name of the new store is Neda Mashouf, bebe's vice chairman, who is, and has been, bebe's muse for over 20 years. Her eclectic, sexy and sophisticated style clearly represents the bebe design aesthetic. The company anticipates opening additional 'Neda by bebe' stores in 2007.
bebe also has an incredibly popular online shopping site at www.bebe.com which offers a varied sampling of their retail boutiques. Not only does bebe have the styles that I often find myself drawn to, but they offer prices that do not drain one's pocketbook, considering the quality of the merchandise. Go to their store online and check it out for yourself. Definitely a brand that is here to stay.