I have to share an article I read online by
Lauren Beckham Falcon
. I found it to be highly amusing, as well as timely because I had just finished a conversation with a friend during which I referred to an Oscar incident as being a
"Kanye repeat"
.
When I read Lauren's article, I realized I was not alone in my habit of creating new jargon, based upon pop-cultural events. I do not have permission to reproduce this article, so don't be surprised if it is gone tomorrow, but the purpose of this post is purely complimentary. Here's Lauren's article:
Today's vocabulary lesson:
Producer Elinor Burkett didn't interrupt "
Music By Prudence
" director Roger Ross Williams when she grabbed the mike during his Oscar acceptance speech Sunday night.
She Kanye'd him.
Kanye: v.
To steal someone's spotlight by interrupting them during an acceptance speech. (Origin: the 2009 MTV Video Music Awards when Taylor Swift won for Best Female Video and rapper West stormed the stage, took her mike and said, "
Yo, Taylor, I'm really happy for you and I'mma let you finish, but Beyonce had one of the best videos of all time
.")
As for the Burkett/Williams Oscar beef, it's reportedly been brewing for a year.
Burkett, the producer of the award-winning documentary short, says she and Williams disagreed on the creative direction of the film, so she voluntarily removed herself from the project. Yet she insists she should have accepted the award. Williams disagrees, claiming she didn't belong anywhere near the stage.
Either way, we're all winners. They have their gold statues. We have a new way to describe misconduct.
But why stop with Kanye? He's not the only celebrity whose behavior deserves a place in dictionary.com.
Mayer: v.
To say too much. (Origin: John Mayer's Playboy interview in which he called Jessica Simpson "sexual napalm," used the N-word and revealed he won't sleep with black women.) Usage: "
I totally Mayered my job interview when I said I can't really get my act together before 10 a.m.
"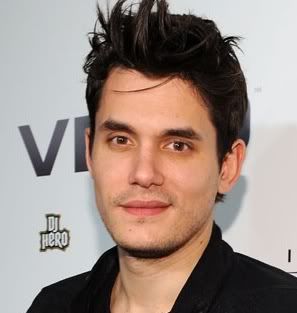 Bale: v.
To lose your mind with a co-worker. (Origin: Christian Bale's 10-minute "Terminator" rant.) Usage: "
Rahm really Baled when I told him we didn't have enough votes to pass the bill. It was crazy awkward and people left the room
."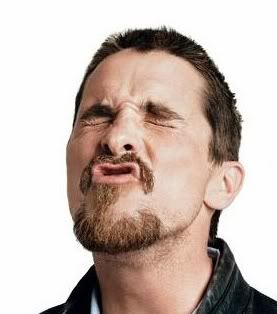 Lohaned: adj
. Having so thoroughly abused yourself that you look like an 87-year-old, heavy-drinking sunbather from Miami at age 23. (Origin: Lindsay Lohan. See also: Dina Lohan, Michael Lohan and Ali Lohan.) Usage: "
All the booze and sun from my week in Cabo has left me Lohaned. I need an intervention and microdermabrasion immediately.
"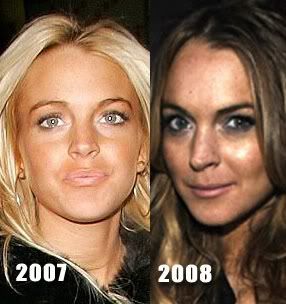 Katie: v.
To be brainwashed by an older man and his money and power. (Origin: Katie Holmes.) Usage: "
Jen has been completely Katied since she started dating that crazy investment banker. He's a jerk, but he just bought her front-row seats to Taylor Swift and is taking her to the Vineyard next weekend
."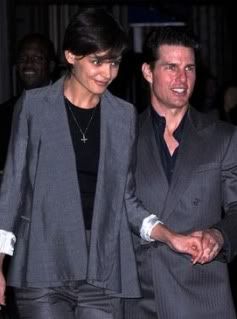 Farrah: v
. Overshadowed and ultimately forgotten. (Origin: Farrah Fawcett, who died a few hours before Michael Jackson, expunging her obit from the front pages; and she wasn't even mentioned in Sunday's Oscar tribute to stars we lost last year.) Usage: "
I got a B-plus on my book report, but was Farrahed by my older sister, who scored a full scholarship to Stanford
."
- lbfalcone@bostonherald.com
Swank's tblog Home
Swanktrendz Myspace Home
Swanktrendz Vancouver Buzznet