Visit Swanktrendz
Twenty years after arriving on the scene with her memorable,
"Watermark"
, album,
Enya
, is set to release her seventh studio album,
"And Winter Came"
. As a well known artist selling 70 million albums worldwide, we can expect Enya's latest effort to garner brisk sales when it arrives in stores on November 11, 2008.
And Winter Came
took Enya two years to craft at
Aigle Studios
near Dublin, Ireland. Once again, she sought partnership with producer,
Nicky Ryan,
and lyricist,
Roma Ryan.
The album was originally envisioned as a Christmas themed release, but as recording progressed, it became apparent that a broader seasonal theme had emerged.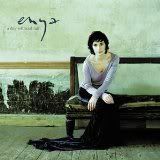 During her career, Enya has collected four
Grammy Awards
, winning
Best New Age Album
for
Shepherd Moons, The Memory of Trees, A Day Without Rain
, and
Amarantine,
as well as three
World Music Awards
in 2002 for
Best Selling Female Artist, Best Selling Irish Artist
and
Best Selling New Age Artist
.Enya has also earned an
Oscar
nomination for
Best Song Written For A Motion Picture
, both in conjunction with her musical partners Nicky and Roma Ryan, for the song,
May It Be,
which was written and recorded for the movie,
Lord Of The Rings - The Fellowship Of The Ring
.
May It Be
was written at the personal request of director,
Peter Jackson
. The song also won the
Los Angeles Film Critics Association award
for
Best Song
and was also nominated for a
Hollywood Golden Globe Award
.Check out your local music store on November 11.