Great Bands Play Awesome Venues in Vancouver
Visit Swanktrendz
I pulled out my January, 2008,
Spin
magazine and did a flip-through to determine if I should save or recycle the publication. I do not like to throw out any music magazine, but I equally dislike magazine clutter, so I force myself to critically evaluate if the issue is a keep 'er or toss 'er. It's not uncommon for me to have a second or third read-through of Spin's archives, so as I was reacquainting myself with January's articles I noted several familiar names. The names are familiar because I just posted an update of Vancouver concerts. As I noted familiar headliners, I had to take a second look at the booked venues. How is it that up and coming, popular musicians, sell out mid-sized arenas throughout the world, yet continue to be booked into small venues while touring Canada?This is not the first time I have puzzled over the
Big-Act/Small-Venue
Canadian phenomenon. In the early '90s I attended a
Radiohead
gig at Vancouver's
The Town Pump
(now known as
Sonar
). The Town Pump was a small pub/dance club in downtown Vancouver which allowed an audience of approximately 400+ patrons. The club's booking manager kept musically 'current', often bringing in top talent who could sell out 5000+ venues anywhere else (than Canada).
Richard's on Richards
is a similarly sized venue.
Lykke Li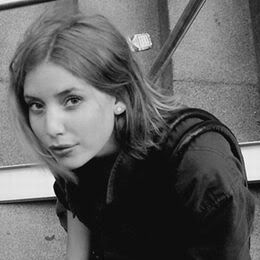 and
The Charlatans UK
will be playing at Richard's on Richards.
As well, the extremely popular
The National
played there in 2007.I'm not sure of the reason for currently popular bands being booked 'down' in Canada, but I'm always grateful for the 'up close and personal' experience. I often wonder how the performers reacted to the venue. Were they surprised, appalled, embarrassed, oblivious, annoyed, or indifferent? Canadian concerts spoiled me as I now refuse to attend a concert if the venue holds an audience larger than 1000 (using
The Commodore Ballroom
as my quota template). The Commodore's capacity limit is advertised as 990, but sardine-packed audiences at sold-out gigs appear 'fuller'.
TV on The Radio
will be playing the Commodore on Sept. 7th.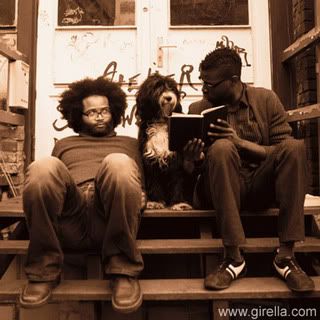 Canada's knack for showcasing amazing talent in contrarily matched venues consistently baffles me. The only explanation I've arrived at is our nation's tendency towards delayed appreciation. The Fine and Performing Arts rarely receives priority status in the media. As a teen, I was reliant on local/national Canadian media for my music news, and our country remained six months to over a year behind the rest of the world. Although the Fine and Performing Arts are still largely under-reported, the internet has allowed music lovers to fall into sync with similar-minded fans around the world. However, the average Canadian concert-goer still depends on the media to alert him/her to an upcoming concert rather than proactively seeking updates.With an 'audience alert' in mind, here is a sample of upcoming performances by artists presently riding a popularity wave. And to avid fans of specific bands - Canada may be your last chance of viewing your favourite musician(s) in a more intimate setting (and you won't need a video screen to see her (them) perform). I may not understand the reasoning, but I appreciate the bang-for-yer-buck entertainment outcome.September 1st -
Estelle
- The Commodore Ballroom (capacity 990)
The London rapper/singer/producer (Shades of Lauren Hill) coos her "American Boy" hit .... groove from will.i.am that's way better than his half-baked crap.
Spin MagazineSeptember 7th -
TV on the Radio
- The Commodore Ballroom (Capacity 990)
... one reason TV on the Radio gets listed among the best American bands of their generation is because their free-ranging sound...
Rhapsody Mp3 Spin Magazine 2006's
Artist of the Year
.October 8th -
The Charlatans UK
- Richard's on Richards (Capacity 400)
...played a number of high-profile supporting gigs during the summer of 2007, including for The Who and The Rolling Stones, at venues including Wembley Stadium and Twickenham Stadium in London...
WikipediaOctober 16th -
Duffy
- Croation Cultural Centre (Capacity up to 1000)
Duffy's rise to success has been remarkable. She already has a number 1 single under her belt, as well as critically acclaimed TV performances and is the current darling of the music industry.
October 17th -
Sara Bareilles
- The Vogue (Capacity 1150)
achieved success in 2008 with the hit, "Love Song", which brought her into the number one spot on the Billboard Pop 100 chart.
WikipediaOctober 28th -
Lykke Li
- Richards on Richards (Capacity 400)
... the Swede of the month... tentative, tuneful love song, "Little Bit", is buoyed by wispy indie-tronic production...
To see more upcoming concerts go to
Swanktrendz Concert Listings
.
FYI: Capacity Numbers for Vancouver's Musical Venues BC Place: 59,687UBC Thunderbird Stadium: 21,500GM Place: 14,000Vancouver Coliseum: 16,123PNE Forum (Vancouver Forum) 5050Agrodome: 3260Queen Elizabeth Theatre: 2931Orpheum: 2780Malkin Bowl: 1500 Chan Centre: 1400Vogue Theatre: 1150Red Robinson Theatre (Casino) 1074Plaza of Nations: 1000Croatian Cultural Centre: 30 to 1000 (7 available rooms)Commodore Ballroom: 990Vancouver Playhouse: 668Stanley Theatre: 650BC Enterprise Hall: 500The Town Pump/Sonar: 450Richards on Richards: 400The Red Room: 400Media Club: 150